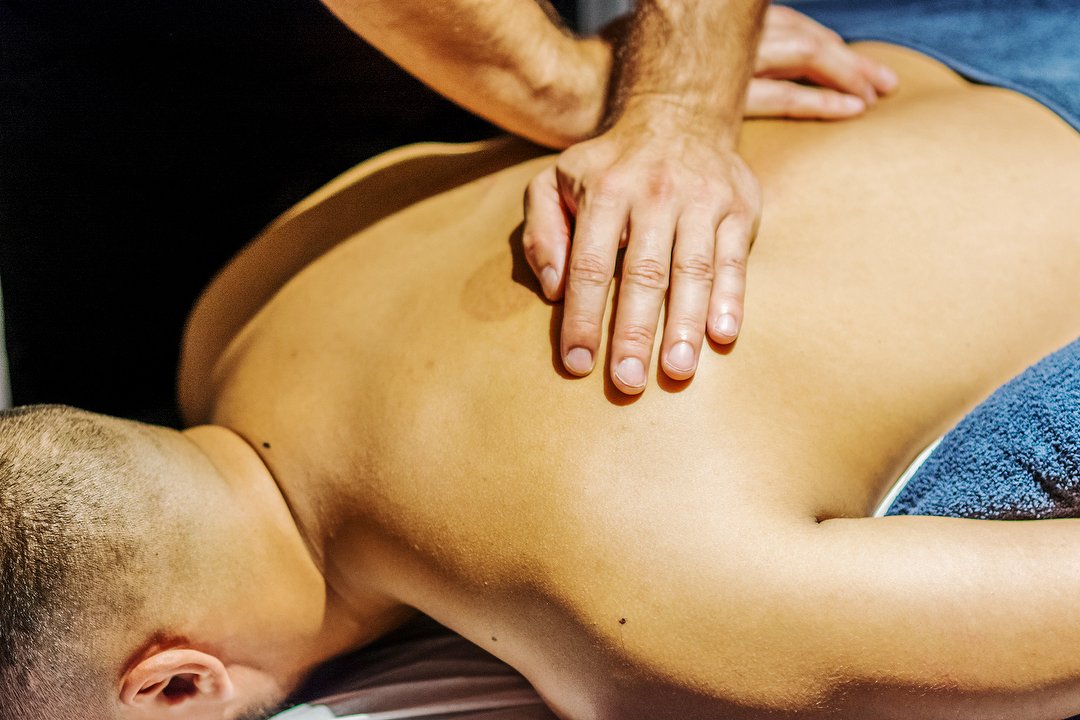 Ideally located in the heart of London's bustling Covent Garden, Midtown Wellness is a high-end multi-disciplinary alternative healthcare clinic, offering diagnosis, treatment and preventative, helping you to get back to full performance.

The centre specialises in musculoskeletal health which means anything from muscles, joints and tendons to ligaments and fascia.

The team pride themselves on being one of the most skilled healthcare teams in London maximising care by integrating different healthcare professions at the highest standards.

The philosophy at Midtown Wellness is to provide patients with an ethical, safe and effective treatment, ensuring that each individual has a thoroughly rewarding experience and gets the most out of the time at the centre.

Expect a personalised treatment tailored to your needs.
"Emma was brilliant and really effective. The space is really clean and felt really safe re Covid. Great overall experience"
Amelia
"Just the best 😍 Had a session with Emma on Friday after some very intense pain in my upper back. Emma was able to diagnose and treat me very quickly and whilst the issue isn't fixable immediately, I did feel better after just the one session. Emma was able to explain the problem to me in a way I understood and gave me stretched to do to help."
Terri
"Super professional and effective"
David
Contact
Within The Boutique Workplace
7 Henrietta Street
Covent Garden
WC2 8PS
Monday

09:00 - 21:00

Tuesday

09:00 - 21:00

Wednesday

09:00 - 21:00

Thursday

09:30 - 21:00

Friday

09:30 - 21:00

Saturday

09:00 - 20:00

Sunday

09:30 - 20:00